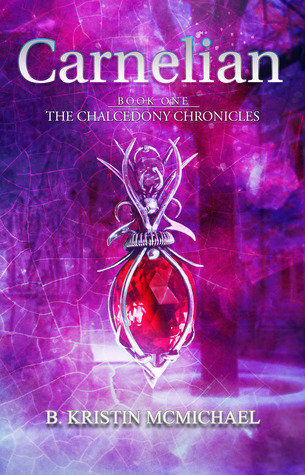 I LOVEEEEE this cover!!!!!!
Everyone has a past, but for most it isn't as long ago as Seth Sangre. His past is literally thousands of years ago. Seth's life led him to the present seeking something that might help him save his country from destruction. He has been in the present for over three years now and just found exactly what he has been looking for.
Mari had dreams that college will be a fresh start, one where she would start over and not fall for the good looking player like high school. Unfortunately for her, that's exactly what ends up falling into her lap on the first day she moves into the dorms. Now she has to hold to her promise to herself and not fall for the handsome Seth. But he doesn't plan to make it easy for her. Seth has already marked her as his next conquest. As the semester progresses, Mari learns that Seth might just have a life of his own that's actually from the past. Suddenly Mari finds her future along with her past put into question. She's connected to Seth far more than she ever wanted to be and maybe the player isn't who she thought he was. If Mari can trust her heart enough to follow him, Seth will lead Mari on an adventure of a lifetime and reveal family secrets she never knew existed
.
"If I took you back, I'd be condemning you to that life. You deserve more."
"Seth, a life with you'd be all I needed. The rest I can deal with then. I'm tougher than I look."
"And more delicate than you'll ever admit"
I'd just like to profess my undying love for B. Kristin McMichael. I love love love love your words, your stories, and your absolute kindness. Seriously, B. Kristin is just a permanent staple of my book life. I've read each of her works, and loved every single one of them. I get so excited when I find out she's releasing a new book that I literally jump up and down squee'ing. Now I love a lot of authors, because their words can change my world, but B. Kristin has something really special. I hope to be able to keep telling her this as she continues to write, because as long as she is writing, I will be reading. I have to admit, not too many YA authors can hold my interest anymore. It's not their fault either, but B. Kristin is an author that will stand out in my mind forever. Never will I hesitate to read a work of art from her.
Carnelian is more of a New Adult book rather than a YA book. The main characters of Seth and Mari are on a journey to a maximum collision with both their worlds. Mari went to college hoping to start over. Mari does pretty well on her own until she catches the eye of Seth. Mari has heard stories of Seth's conquests but can't help but be attracted to the obnoxiously exotic superstar football player. Mari makes it very clear that she will not become his next conquest when Seth practically claims her as his. The story progresses into a beautiful and dynamic love story that was literally meant to be.
Mari is the epitome of beauty, even though she doesn't see it for herself. She is strong, intelligent, and skeptical. This stunning red head turns heads everywhere she goes and even catches the hatred from the "popular" crowd at the college. Mari actually becomes friends with Seth's brother Ty, who she tries to get to save her from his brother Seth's conquests. To no avail will Seth stop. Seth is determined that he has found the one reason that he was brought into this world… and it's Mari. Seth has the charm, looks, and soul to make anyone swoon. I absolutely loved the characters and the growth of them. Ty and Sim (Mari's room-mate and best friend) are the most adorable secondary characters and are amazingly supporting tributes to the story.
Carnelian will keep you wanting more from the beginning to the end. I could not put this down, you simply get entranced and brought into this world that you just don't want to be released from. I'm not a big fan of time-travel novels, since I'll admit it… I tend to get confused. In no way was I ever confused with this novel, and it honestly didn't even real feel all that "time-travelery". For most of the story you're in the here and now, but get short throw backs of historic times. The destiny of the two main characters is absolutely enchanting.
One again, B. Kristin McMichael has created a masterpiece. I'm always left feeling refreshed from the everyday normal reads. With Carnelian you're left wanting more, but you're satisfied with where it leaves off. I absolutely can't wait until the next installment of this series, and hope it comes sooner than later! I could go on and on bout how much I loved this book, but I really think you should just get to reading it!
As always, B. Kristin – I adore you. Your words are spectacular and always leave me speechless.